Hours of Operation
Monday — Thursday 11:00 a.m. – 8:00 p.m.
Friday 11:00 a.m. – 10:00 p.m.
Saturday 10:00 a.m. – 10:00 p.m.
Sunday 11:00 a.m. – 8:00 p.m.
Hours subject to change during Holidays, Special Events, Private Events, and during Summer.
Pay and Play with Our Easy Adventure Cards
Our Adventure Cards make it really easy to enjoy your stay at Visalia Adventure Park. They work like a gift card. Here's what you'll do ...
Go to a kiosk or cashier.
Use your credit card or cash to load an Adventure Card.
Adventure Cards cost $1, however, register your card at the Kiosk and receieve $2 in BONUS BUCKS free!
Use your Adventure Card to play all Arcade games, visit all attractions, and eat in the snack bar or restaurant.
The Adventure Card tracks your tickets / prize points.
Redeem tickets / prize points for gifts.
Bonus' Available When Using Kiosk
Load

$20

onto an Adventure Card — Get

$2

 in Bonus Bucks.
Load

$25

onto an Adventure Card — Get

$5

 in Bonus Bucks.
Load

$50

onto an Adventure Card — Get

$12

 in Bonus Bucks.
Load

$100

onto an Adventure Card — Get

$30

 in Bonus Bucks.
Bonus Buck Specials are available on any day of the week.
Bonus Bucks may only be redeemed in the Arcade on non-merchandiser games.
For special occasions …
We strive to keep our everyday prices affordable, but to catch a bargain evening of fun, be sure to check out our Family Fun Night.
We uphold the highest standards of safety and customer satisfaction while achieving maximum levels of amusement for the whole family. That's why we top the list when it comes to fun things to do in Visalia, CA!
Weather Exceptions
Your safety is important. During periods of rain or other inclement weather, the Family Go Karts, Kritter Karts, and Batting Cages may be closed. During periods of visible lightning, the Bumper Boats will be closed.
On the way to the mountains?
We're the perfect pit-stop for vacationers on their way to Sequoia National Park and Kings Canyon. You swing by our amusement park in Visalia to enjoy a brief hiatus from your travels. We are conveniently located right off Freeway 198 & Akers. Your kids will let off a little steam playing in our arcade, cooling off in our Bumper Boats, and enjoying our other attractions. Then the whole family can enjoy a great pizza before heading back on the road.
Military Discount Available on Attractions!
Family. Friends. Fun.
Adventure Park has remained at the top of the list for things to do in Visalia, CA. We have proudly maintained the title of "most fun" amusement park in Visalia since 2004!
There are seven acres of fun for the whole family! Our facilities are clean, the attractions are up-to-date, the staff is professional and friendly, and prices are affordable.
Visalia Adventure Park includes attractions such as Bumper Boats, Miniature Golf, Family Go Karts, Kritter Karts/Go Karts for the little kids, a state-of-the-art Arcade, Batting Cages with both softball and baseball, Laser Maze, and Laser Tag.
When you get hungry, you'll dine at our restaurant or snack bar, which features delicious old-fashioned San Francisco style pizza, Nachos, ICEE, Hamburgers, Hot Dogs, and so much more!
Looking for Birthday Party fun? Or maybe a Corporate Event? Sports Team Party? We do it all!
Testimonials
We just celebrated my sons 8th birthday this past weekend and had Kassandra as our hostess. We enjoyed the games she played with us because it kept the kids from running all over the room and the games were actually fun. She went above and beyond my expectations for the party. We recently moved to Salinas and chose to travel back to Visalia for my sons party and it was the best decision we did. We will definitely be back for my daughter's birthday and will be requesting Kassandra as our hostess because she was AMAZING!! She made the party a party and I didn't have to lift a finger for anything because she took care of it all.
Gabrielle, Salinas, California
Gabrielle, Salinas, California
Our hostess Emily was beyond awesome! She conducted everything in a very timely manner. She engaged with my son, the birthday boy and entertained the kids with balloon animals. Thank you Emily for your hard work and being apart of my son's birthday celebration. Your effort has not gone unnoticed.
Celina, Tulare, California
Celina, Tulare, California
Loved our hostess Rachel!! She kept us all entertained and was super friendly and fun!! Our son had an amazing time and we will recommend to our family and friends!!
Michael, Tulare, California
Michael, Tulare, California
Wonderful host, great staff and a very fun place to host a party. Cost is very affordable and cheaper than Chuck E Cheese if I might add!
Christy, Visalia, California
Christy, Visalia, California
Best place for a date if you're into having fun, even at 33!
Joshua, Visalia, California
My kids had a blast today! Great food and games! So much cleaner than Chuck E. Cheese! We'll be back soon!!!
Janette, Tulare, California
We had a very nice experience at Adventure Park. The party was well organized and the hostess made it fun for all the kids. Very Nice. I would recommend Adventure Park to my friends and family. I would also do it again!
Rochelle, Tulare, California
What an amazing day! Ninth birthday party. Christine, our attendant, was awesome which really made our party. I can almost bet we will be celebrating number 10 at Adventure Park. We are already planning play days with friends there soon. Thank you!

Lee, Visalia, California
We celebrated my youngest child's birthday there yesterday and it was worth the money. Pizza was great, service was outstanding, and the kids loved the party wristbands. Definitely will return for another party there. The hostess took care of everything which let us parents enjoy the party.
Christina, Visalia, California
My family had such an AMAZING time! Love the new player's card instead of tokens and tickets. The place looked cleaner and ran smoother. Thanks for a great time!
Denise, Fresno, California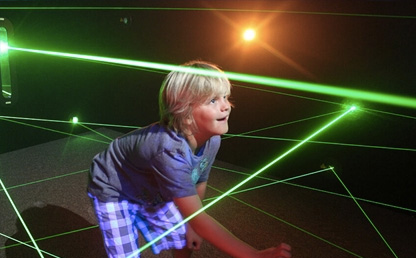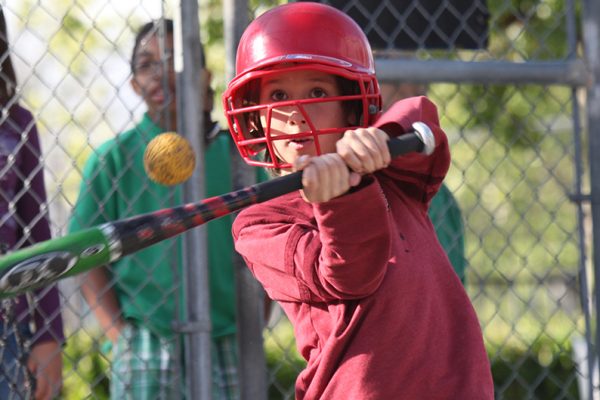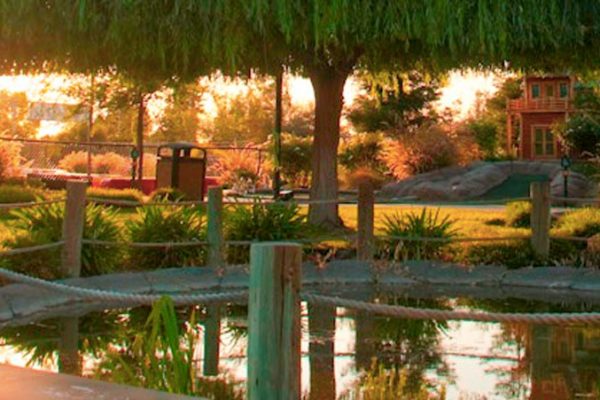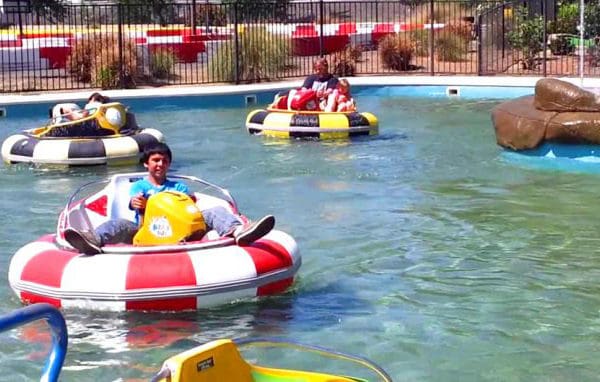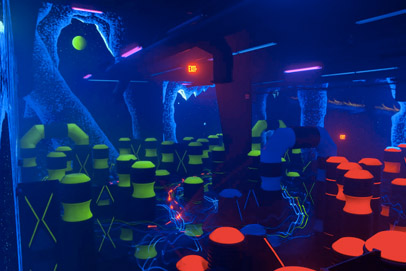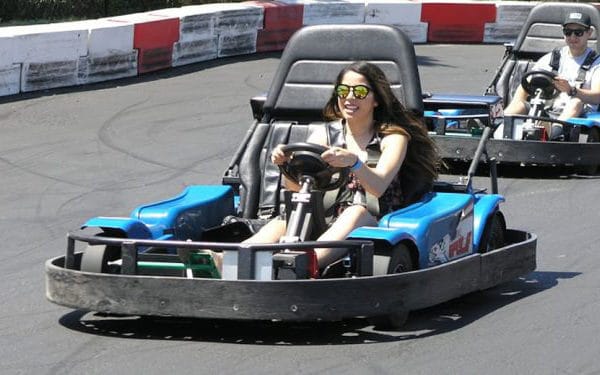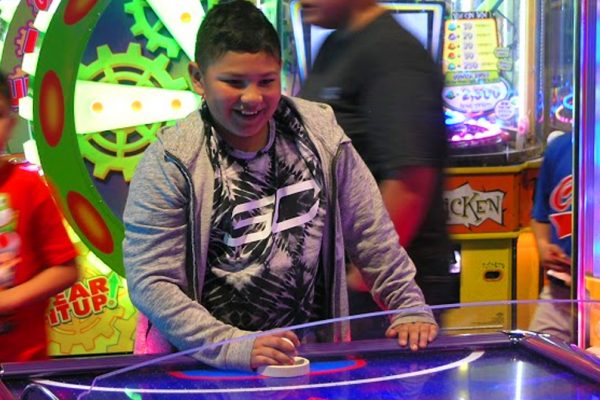 Scroll for more attractions