Sequoia Springs Water Slides

Sequoia Springs Water Slides
Hours of Operation
Monday — Thursday

11:00 a.m. – 6:00 p.m.

Friday

11:00 a.m. – 6:00 p.m.

Saturday

11:00 a.m. – 6:00 p.m.

Sunday

11:00 a.m. – 6:00 p.m.
Hours subject to change during Holidays, Special Events, Private Events, and during Summer.
General Admission..
Sequoia Springs Entry Fee -

$20 per person, Children Under 2yrs FREE
Cabana Rentals..
Weekends & Holidays (Friday thru Sunday) -

$75

Weekdays (Monday thru Thursday) -

$50
Specials & Deals..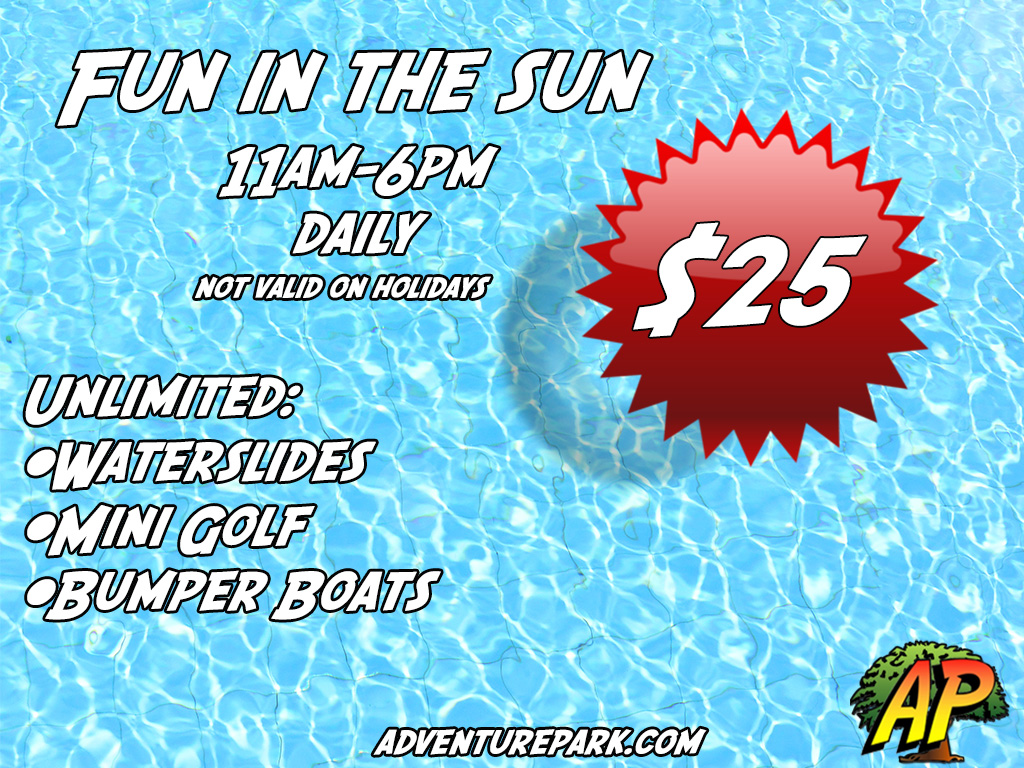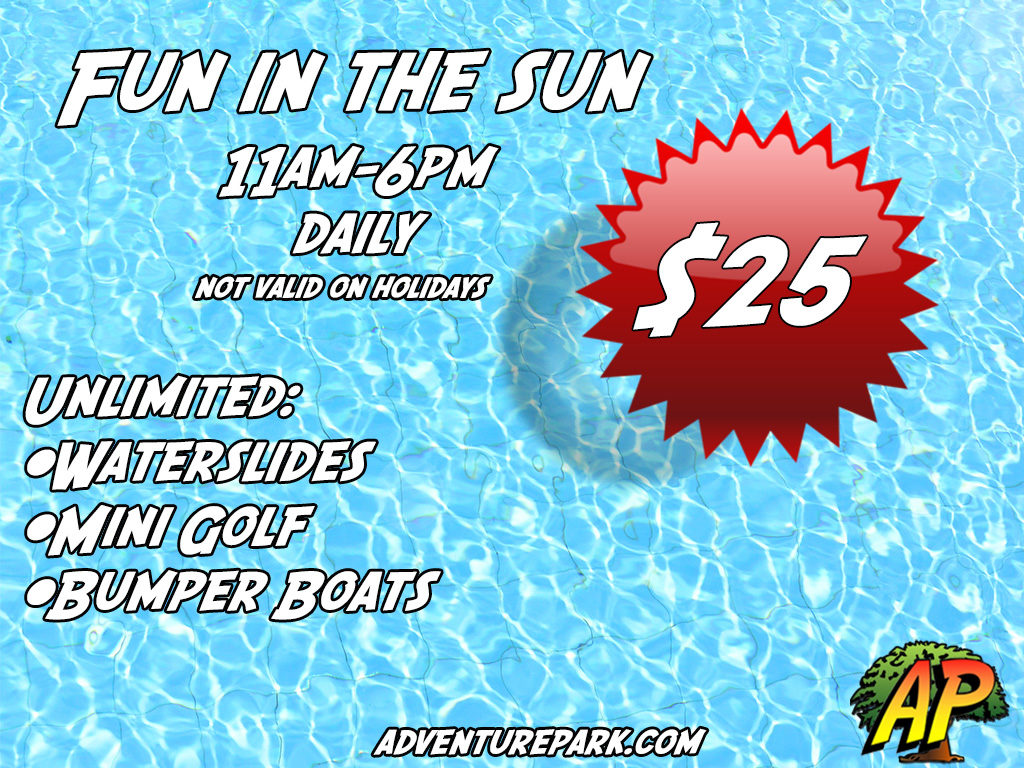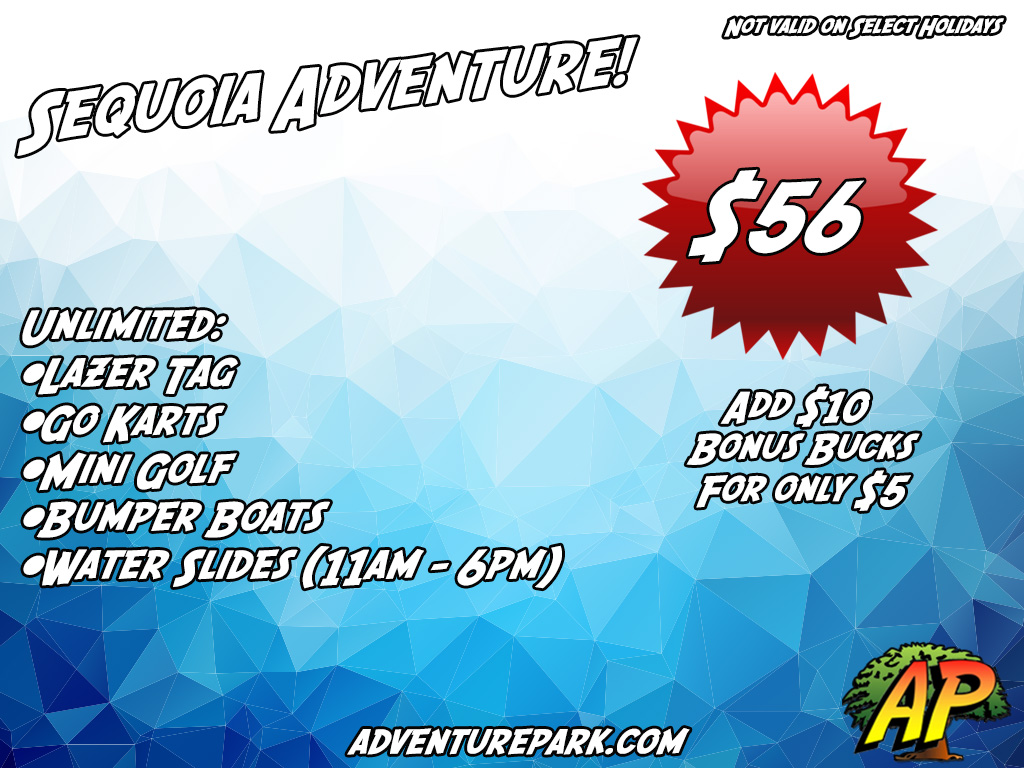 Rules & Regulations
No Metal of any kind is permitted down the Water Slides.
Example: Watches, Rivets/Grommets on Jeans, Metal pieces of swimsuits, Piercings are included both facial and body.
NO METAL OF ANY KIND IS PERMITTED DOWN WATER SLIDES
There is no metal restrictions on the Splash Pad and on the Water Structure itself.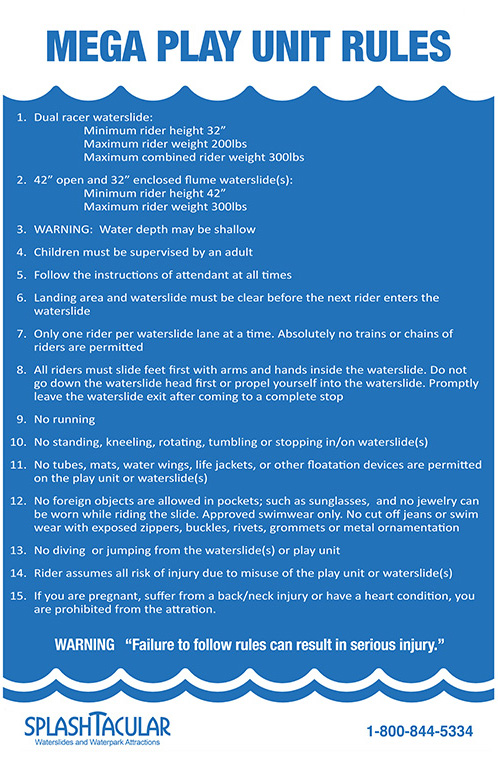 About Sequoia Springs..
Adventure Park has remained at the top of the list for things to do in Visalia, CA. We have proudly maintained the title of "most fun" amusement park in Visalia since 2004! As of the Spring of 2019 we are proud to announce our newest attraction, Sequoia Springs!
Sequoia Springs is equipped with TWO enclosed Water Slides, an open air Water Slide, and a dual racer slide for little ones! It includes 8 Private Cabanas available to rent, a large seating area, two large sections in our VIP Lounge, and with 80 water-play features on the structure itself as well as another 45 water features on the ground you are sure to have a splash! No matter where you are you're bound to get wet! If that doesn't get you, the 90o-Gallon and the 350-Gallon buckets of water will!  Are you ready to enter the SPLASH ZONE?